Pankaj Tripathi had more screen time than Akshay Kumar in OMG-2. Although Akshay Kumar had no problem with this thing. This has been revealed by the film's director Amit Rai himself. Amit said that Akshay was also the producer of the film, if he wanted he could have kept more of his scenes in the film. Akshay said that he has the responsibility of the film, but Pankaj Tripathi will lead it from now on. Amit said that Akshay Kumar had given him complete freedom while making the film.
Akshay gave complete freedom to the director
OMG-2 director Amit Rai told Bollywood Hungama – Akshay was also the co-producer of the film. Obviously he had taken many decisions himself. He told me that you can make any film you want. He did not even look at the length of his role.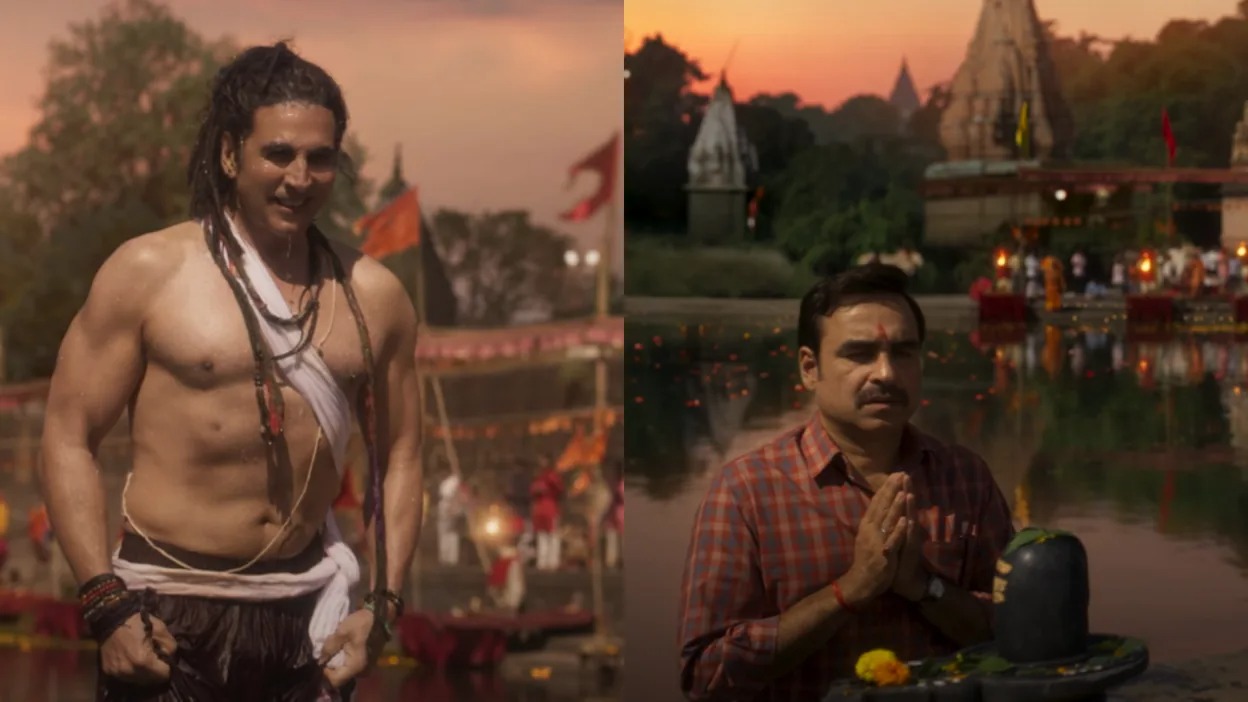 Akshay said that Pankaj has filed a case (as per the story of the film), I will just act as a source to help him. Akshay also said that the film is definitely on his shoulders, but he will be the driver of the film.
Amit Rai further said- Akshay never asked to increase his screen time. He knew his character and played it with sincerity. The roles of both Akshay and Pankaj in the film were very balanced.
Govind Namdev said – my scenes were also cut
Another actor of OMG-2, Govind Namdev, has got less screen time as compared to the first part. Talking about this, he said- There are a lot of catches in the film. Everyone was afraid that there might be a ruckus.
Many scenes and dialogues were cut. My whole character got spoiled. However, people liked the film, so I am not sad about my scenes being cut.
Govind Namdev had a big role in the first part of OMG. He played the role of a hypocrite Baba. This time also his role is that of a Baba. Although this time his role has been reduced. According to Govind, the makers believed that his dialogues could lead to controversy.
Had Akshay not been there, people would have been eating gram on the script of OMG-2.
Amit Rai told Times of India in another interview that he had shown the script of OMG-2 to big production houses like Karan Johar, Ashutosh Gowariker and Sony. Although all of them had rejected the story of the film. It was Akshay Kumar who liked this script. According to Amit, his script would have been lying in some corner or people would have been eating it. It should be good for Akshay Kumar who worked on it. As a result of which we are able to see the film today.
Source: dainikbhaskarup.com
: Language Inputs
This post is sourced from newspapers, magazines and third-party websites. For more information please check NewsDay Express Disclaimer.