"Zindagi ke safar mein gujare jaye jo makaam, woh phir nahi aane, woh phir nahi aanete"… These lines are from the song 'Aapki Kasam' by Rajesh Khanna, the first superstar of Hindi cinema. The country calls Rajesh Khanna 'Kaka'. Today Kaka is not with us but he has many songs, films and invaluable contribution to Hindi cinema which can never be forgotten.
Today is the birthday of Rajesh Khanna (Rajesh Khanna Birthday). Born on 29 December 1942, Kaka's real name was Jatin Khanna who changed his name after entering the industry. In Bollywood, Kaka did a lot of films and made such records which even today's generation has not been able to break.

Rajesh Khanna's special style, acting and hard work made him the first superstar of Bollywood. Kaka holds the record of giving 15 record-breaking superhit films between 1969 and 1971. He used to be the highest paid actor of that era who won 5 Filmfare Awards and Padma Bhushan.
It was the year 1966 when Rajesh's debut film 'Aakhri Khat' did wonders and became the first film in India to be included in the official Oscar entry. There are many such heights which Kaka touched and till date no one has reached these heights , cinema. Let us know about the interesting anecdotes of Rajesh Khanna's life on his birthday.
Jitendra and Rajesh Khanna used to study in the same school
Rajesh Khanna was born in Amritsar. It is said that Kaka's mother had adopted her childless sister to Rajesh Khanna. Rajesh Khanna's parents shifted to Mumbai and from here Kaka started his studies. Ravi Kapoor became Rajesh Khanna's friend in school. Ravi Kapoor, known today as Jitendra, Bollywood actor and father of Ekta Kapoor.
Hit 91 Movies of Rajesh Khanna
Rajesh Khanna did about 128 films in his career till the year 2013, out of which 91 films proved to be hits. No one can do this charisma except Kaka. In today's time, this expectation is definitely made from Kaka's son-in-law Akshay Kumar.
Salim Javed's pair got a break
After his debut in 1960 with 'Aakhri Khat', Rajesh Khanna appeared in films like 'Aurat', 'Doli', 'Ittefaq', 'Aradhana'. In the 1970s, the Salim-Javed pair was also given a break by Rajesh Khanna. With this pair, Kaka did 'Haathi Mere Saathi' which proved to be a hit.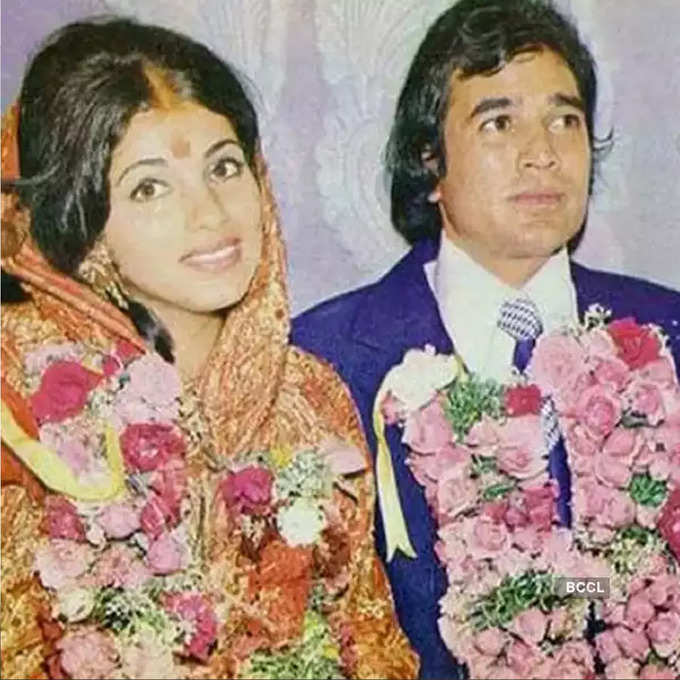 rajesh khanna movies
Later on, Kaka went from 'Khamoshi', 'The Train', 'Kati Pantag', 'Anand', 'Maryada', 'Maalik' to 'Immortal Prem', 'Daag', 'Aapki Kasam', 'Namak Haram', From 'Aanchal', 'Avatar' to 'Dharma and Kanoon', he did many films.
Directors used to line up for Kaka outside the hospital
The success of Rajesh Khanna used to be that the big producers and directors of the film world wanted to sign him in their film at any cost. Once Rajesh Khanna was admitted to the hospital due to the operation of piles. During this too, there was a line of all the directors to meet Rajesh Khanna.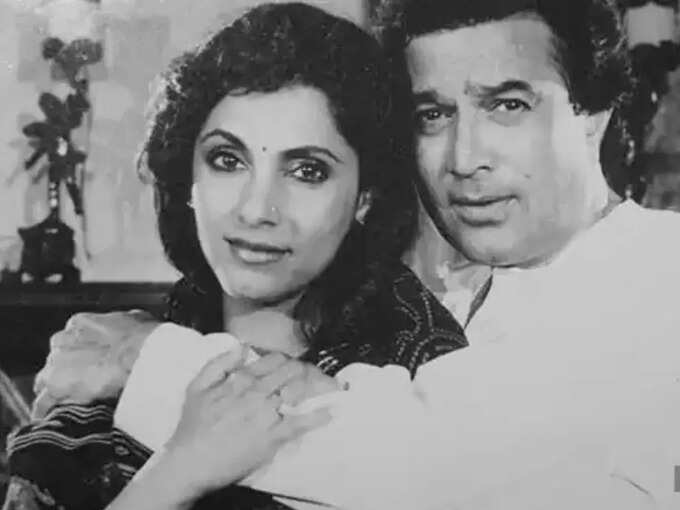 Rajesh Khanna's first love
In his early career, Rajesh Khanna fell in love with fashion designer and actress Anju Mahendru. Both dated for 7 years but then suddenly both of them broke up. Both also used to live in live-in. At that time, Kaka had gifted a luxurious bungalow to Anju. He wanted to get married. Anju's mother was also continuously pressurizing the daughter to get married with Kaka, but in the meantime the name of the actress started getting associated with West Indies cricketer Gary Sobers. Kaka did not like this at all and both of them broke up.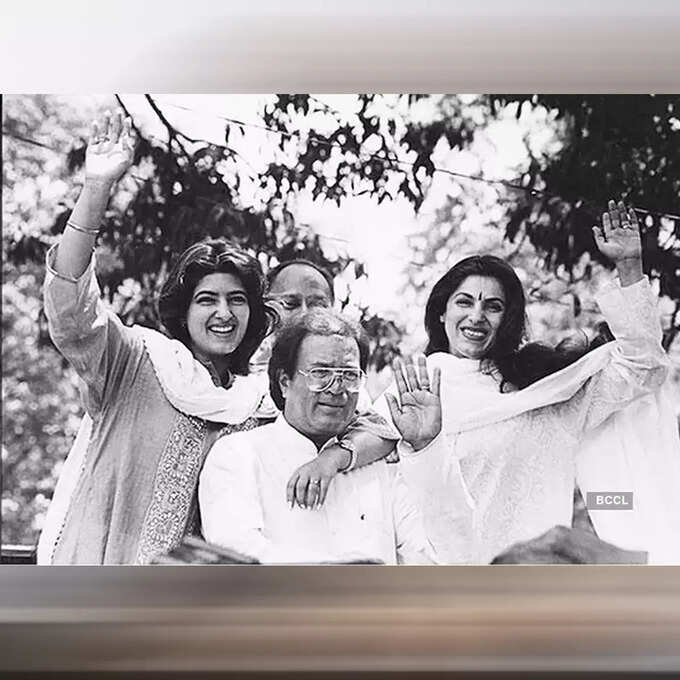 marriage with dimple kapadia
Rajesh Khanna married Dimple Kapadia, 15 years younger than himself, within a year after the breakup with Anju. It is said that Rajesh Khanna, who had killed Anju, was so angry with the actress that he took out a procession from in front of Anju's house and even kept the procession for a while to burn the actress.
Rajesh Khanna and Dimple Kapadia
Distance started coming between Rajesh Khanna and Dimple Kapadia, due to which both used to stay apart from each other since 1983. But both of them were not separated nor divorced despite their separation. On the death of Kaka, Dimple and both daughters Twinkle Khanna and Rinke Khanna were with them.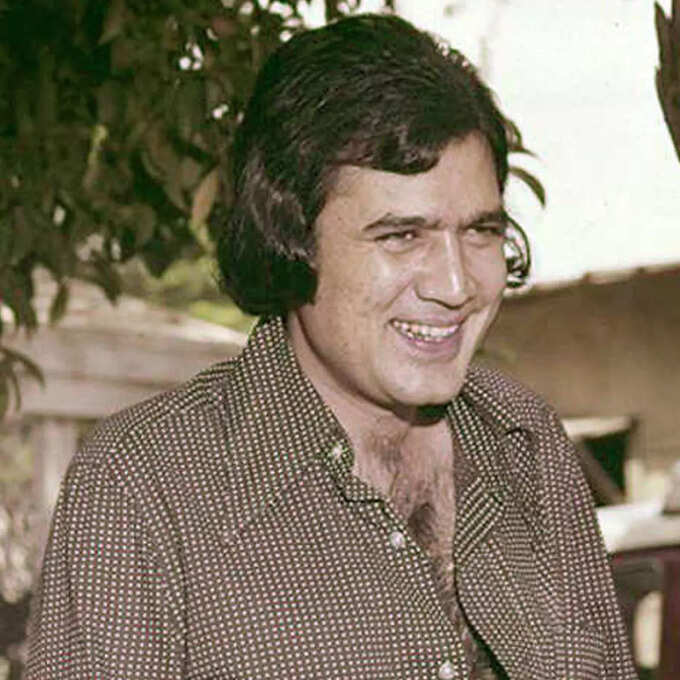 Advice to Akshay Kumar
Rajesh Khanna also decided the journey from actor to politician. He became very popular in this world as well. Once again Rajesh Khanna advised son-in-law Akshay Kumar to choose films as well as focus on dance so that there is no dearth of entertainment for the audience.

Twinkle Khanna opened the secret – astrology had predicted Rajesh Khanna, said I will marry Akshay Kumar
.