Salman Khan has returned from Riyadh to Mumbai after finishing his 'Da-Bangg' tour. On his return, Salman shot the 'Sunday Ka Vaar' episode for 'Bigg Boss 15' and organized a class of contestants. Salman took the most anger out on Karan Kundra.
For the past few days, a lot of fights and differences are being seen between Karan Kundra and Tejashwi Prakash. Karan and Umar Riaz were seen targeting Tejashwi together and questioning his game. Karan's insecurity about Tejashwi is also clearly visible. When he raised questions on Tejashwi's loyalty, Salman also got furious. He reprimanded Karan Kundrra and said that he will spoil his life.

Salman even told Karan that if it continues like this, then their relationship will not last even a month after the end of the show. The makers have released the promo of the episode 'Sunday Ka Vaar', in which Salman is seen very angry.

Salman asks Karan Kundrra why is he so insecure? He said, 'You fell in love with him. She was not even interested in you. She always stood up for you, but when did you stand up for her, Karan? You can keep up with everyone. But when Teja made a relationship, he went wrong. You will make his life painful. Teja, listen to what I am saying. After coming out of the house, it is not going to last even a month.'
Will Tejashwi Prakash and Karan Kundra get married as soon as 'Bigg Boss 15' is over? Brother Prateek replied
Apart from Karan, Salman also took classes for Umar Riaz. The makers have released another promo, in which the housemates express their views towards each other through a task. During this task, Devoleena gives Umar Riaz the tag 'not worthy of trust'. In this task, once again there is a fight between the family members.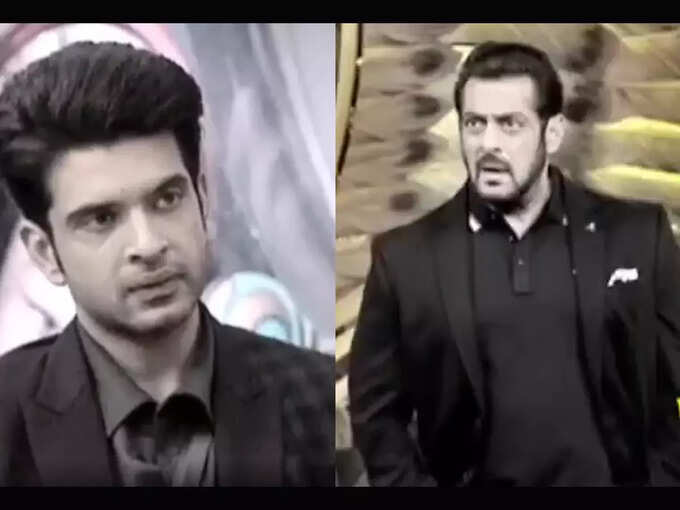 .