Weekend Ka Vaar episode in Bigg Boss 15 was quite shocking this time. While Salman Khan took Shamita Shetty's class while supporting Rakhi Sawant, while supporting Tejaswi Prakash, he reprimanded Karan Kundra. Moreover, by the end of the episode, Umar Riaz also napped.
You must remember that every season there is a 'slap' task. Happened this time too. All the members were called in turn. Omar also came. Salman asked the question and the family members voted as the answer. Now when Umar got slapped on his face, he got scared. He started saying, 'Sir, my whole body is breaking. I am scared for my face. After this, Salman kept asking questions and on the basis of voting of the family members, he got slapped.

Although Salman once asked, 'Have you broken your nose?' So Umar said that the slap is falling directly on his head but can also fall on the nose. Not only this, he also asked the makers to slap a little slowly. And when the task was over, he went and told the family members that the slap was going very fast, which is causing pain.
On hearing all this, Salman gets irritated and says, 'Omar you toh limit hi kar di yaar'. We all have this hand every year. Shahrukh has suffered, I have suffered, all these have suffered. Haven't reacted like you are doing.' Hearing this, there is silence for some time. But after calling Rashmi, Salman takes the task forward.
Bigg Boss 15: 'Give this season's trophy to Rakhi Sawant', why did Salman Khan say this?

BB15: Salman Khan and Rakhi Sawant made fun of Shamita Shetty and the actress became emotional

Bigg Boss 15: Salman slams Shamita Shetty, 'Tiger' furious for pushing Rakhi Sawant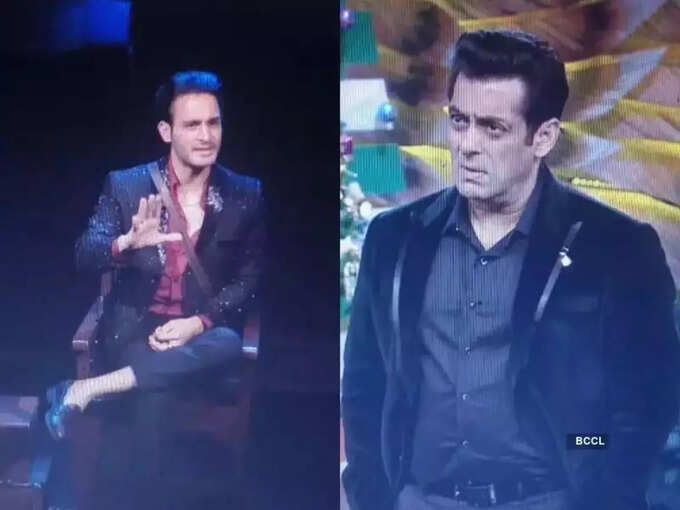 .