In Bigg Boss 15, you must have seen that Shamita Shetty often used to threaten other contestants to come on Weekend Ka Vaar. Because every time he gets Salman's favour. But this time the reverse happened with them. First, where Salman Khan took his class to push Rakhi Sawant. Then did such a joke with Rakhi, which made her cry and left the conversation in the middle.
In the recently released promo, where the family members got many gifts from each other, the spoiled relations also improved. But Shamita Shetty's face looked withered. Actually, Salman Khan says to Shamita, '17 million people have to ask that when you raise your hand, you give an expression of a pen.' On this Shamita says, 'How do I blow dry my hair? Let me tell you that my hand rises up but does not go to the side', teasing the actress, Rakhi says with great ease that she makes hair very comfortably, but when the dishes have to be washed, she has pain in her hand. On hearing this, Salman Khan starts laughing. Shamita gets angry hearing all this and says that Rakhi is making fun of her, she will not appease him for this. So Bhaijaan says that all this is a joke. But by then Shamita Shetty's eyes fill with tears and she gets up and leaves.


Many guests also came to the show today. Shahid Kapoor and Mrunal Thakur reach the stage for the promotion of their film Jersey. Salman has some fun with them and then introduces them to the family members. At the same time, they get a task done, in which each and every householder has to dedicate in turn a T-shirt written 'Loser' giving reasons to one member. In such a situation, Umar Riaz and Abhijit Bichukle where Tejashwi takes the name of Prakash. At the same time, Shamita takes Rakhi's name, saying that she has made fun of her injury and that she has crossed all limits in entertainment. Then when Rakhi's turn comes, she also takes Shamita's name and says, 'She would like to give this jersey to the one who performs nautanki in every task, nautanki number one.'

After this, 'Dance Meri Rani' star Nora Fatehi and Guru Randhawa (Dance Meri Rani Starring Nora Fatehi- Guru Randhawa) come inside the house. He asks the family members to give Christmas presents. There are many gifts nearby, in which everyone's name is written. In such a situation, Nishant and Prateek give gifts to each other. First Prateek reads a letter. In which it is written, 'As many distances come, but if you have considered a friend, then friendship will also have to be maintained.' At the same time, Nishant also reads a letter, 'Sorry for all the mean things that I have told you.' After this, both the friends hug each other, which makes it clear that everything is normal now.

At the same time, Karan also gives a white colored hoodie to Tejashwi, seeing which Teja becomes very happy. And after this Karan sits on his knee and proposes to her. Says, 'I have come to know so many things about myself in 12 weeks, I didn't know that a girl can bring so many differences in my life.' During this, he holds a red rose in his hand, which he gives to Teja, after which the actress kisses him on the cheek while saying yes.
Bigg Boss 15: 'Give this season's trophy to Rakhi Sawant', why did Salman Khan say this?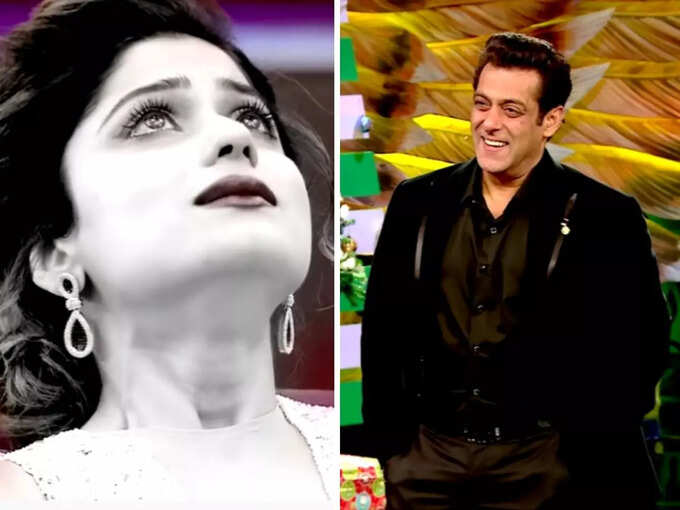 .