High voltage drama is seen daily in Bigg Boss 15. Sometimes fight and sometimes love. In the recent episode of Weekend Ka Vaar, Karan Kundrra spoke about his heart. Tejaswi Prakash had also accepted his proposal. After all this, Rakhi Sawant said such a thing about marriage, after hearing that Karan started questioning her.
Actually, in the last episode, Karan and Rakhi were sitting in the garden area. Then, referring to Tejashwi, the actress said, 'What am I saying, the girl is good. Everything is good. In March, you have told about marriage. Do it with this.' Responding to this, Karan says, 'Tell me, I have done myself in so many years, I have done the whole thing with my understanding.' Rakhi, being a little sad on this matter, tells that she did not marry after thinking. She says, 'I got married like this, but you are getting a good girl. Thinking what? Now what to think next, Karan.
Karan smiles on hearing this. They say, 'I don't know, I don't know if I will come here and fall in love? I was telling Teju yesterday that we were scared to go inside earlier that what will happen inside and now I am scared what will happen after going out.
However, Tejashwi and Karan's family are happy about their relationship. Both the parties have no objection to their relationship. But when all is well between these two, then only the matter will be able to proceed outside the house. To see and know like this, fans will now have to wait for only two weeks, after which everything will be clear.
BB15: Salman Khan lost his senses when Umar Riaz raised questions on the 'slap' lying in the task

BB15: First Tejashwi Prakash and now Umar Riaz had a fight with Karan Kundra, Rashmi Desai became the reason

BB15: Family reprimanded for canceling the task, Devoleena abuses Abhijeet Bichukale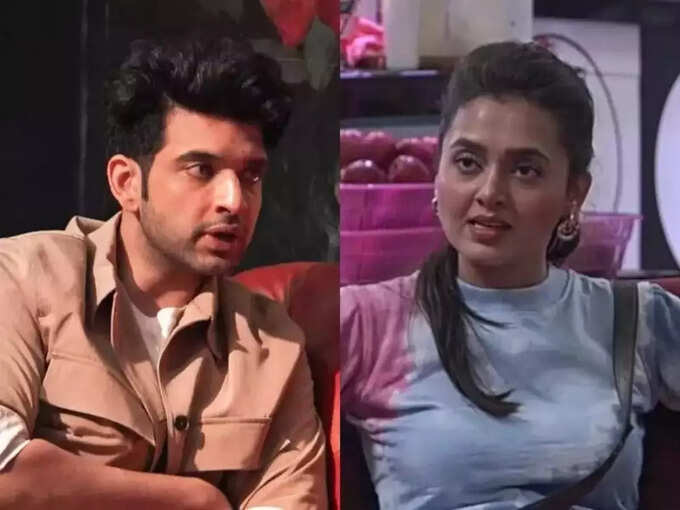 .