Sahdev Dirdo, who gained popularity by singing the song 'Bachpan Ka Pyar', was a victim of a road accident on Tuesday. His condition had become critical due to a serious head injury. He was immediately admitted to the hospital, where now his condition is better than before. Singer and rapper Badshah himself has given this information on social media. Along with this, he has also told that Sahdev has regained consciousness and will be taken to Raipur to be shown to a good neurosurgeon.
Badshah tweeted, 'Sahdev is better now and has regained consciousness. Will be taken to Raipur to see a good neurosurgeon. Thank you for your prayers.'

Let us tell you that ever since Sahdev became a victim of the accident, Badshah has been in touch with his family since then. Even before this, Badsha had given information about Sahdev's health on Twitter. Also wished to pray to the fans.
Apart from Badshah, CM Bhupesh Baghel also spoke to Sahdev's family and assured them of help. According to the information, he has got eight stitches on his head. He is in ICU.

It is being told that Sahadev was going towards the village on a bike with his father. Then his father lost his balance and got into an accident. In a hurry, Sahdev was taken by ambulance to the district hospital, where after first aid he was referred to the medical college.
A video of Sahdev singing the song 'Baspan Ka Pyaar' in his own style with a faltering tongue in a school uniform had gone viral on social media overnight. His teacher had recorded the video. As soon as the video went viral, many well-known celebs made reels on it. After this Badshah also made a remix version of the song.
Badshah prayed for 'Baspan Ka Pyaar' fame Sahadev Dirdo, said – I stand with him


Sahdev of 'Baspan Ka Pyaar' was seriously injured in a road accident, CM Baghel gave instructions to the collector for treatment, rapper Badshah also spoke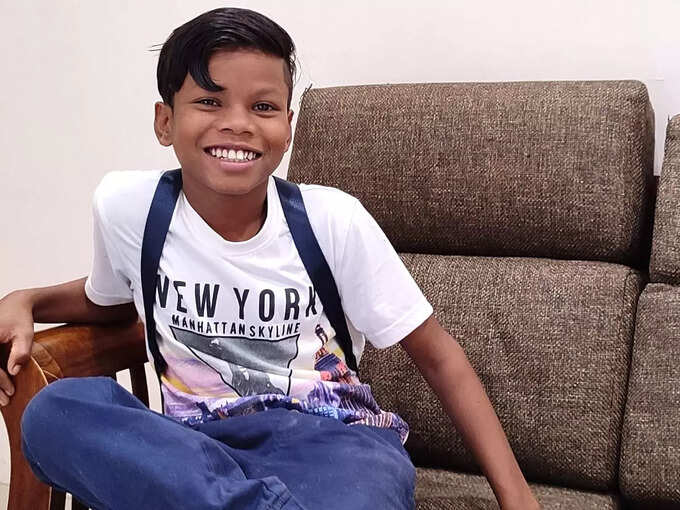 Badshah told how is the condition of 'Baspan Ka Pyaar' fame Sahadev
.