There has been a decline of 1.81% in retail inflation in September. Retail inflation rate came down to 5.02% in September. In August it was at 6.83%. It was 7.44% in July. Due to low prices of vegetables, there may be a decline in it.
Last month, the urban inflation rate came down to 4.65% which was 6.59% in August. Rural inflation rate has also come down to 5.33% in September which was 7.02% in August.
Inflation rate forecast for financial year 2024 is 5.4%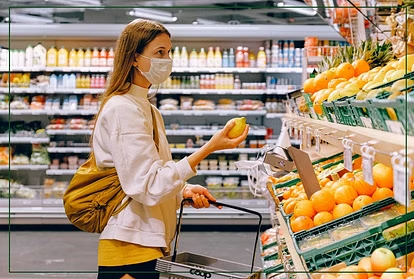 While giving information about the RBI monetary policy meeting held this month, the RBI Governor had said that the inflation estimate for the financial year 2024 has been maintained at 5.4%. In the last meeting it was increased from 5.1% to 5.4%. RBI Governor said that inflation is expected to come down in September.
How does RBI control inflation?
To reduce inflation, the flow of money (liquidity) in the market is reduced. For this, Reserve Bank of India (RBI) increases the repo rate. Like RBI had decided not to increase the repo rate in April, June and July. Earlier, RBI had increased the repo rate 6 times consecutively. RBI had also cut inflation estimates.
How does inflation increase and decrease?
The rise and fall of inflation depends on the demand and supply of the product. If people have more money they will buy more things. Buying more things will increase the demand for things and if the supply is not as per the demand, the price of these things will increase.
In this way the market becomes vulnerable to inflation. Simply put, excessive flow of money or shortage of goods in the market causes inflation. Whereas if demand is less and supply is more then inflation will be less.
Inflation is determined by CPI
As a customer, you and I buy goods from the retail market. The work of showing the changes in prices related to this is done by the Consumer Price Index i.e. CPI. CPI measures the average price we pay for goods and services.
Apart from crude oil, commodity prices, manufactured costs, there are many other things which play an important role in determining the retail inflation rate. There are about 300 items on the basis of whose prices the retail inflation rate is decided.
Source: dainikbhaskarup.com
: Language Inputs
This post is sourced from newspapers, magazines and third-party websites. For more information please check NewsDay Express Disclaimer.