Authored by
Om Dheeraj
,
navbharattimes.com
,
Updated: Aug 5, 2022, 11:29 AM
Exponent Energy and Ultigreen have partnered to develop 15-minute rapid charging for electric commercial vehicles. Also unveiled is the world's fastest charging electric 3 wheeler with a city drive range of 80.85 kms and gets charged in 15 minutes at the Exponent's electric charging station.
Bangalore.
Exponent Energy and Altigreen Rapid Charging: Many companies are trying their best to develop the necessary infrastructure for electric vehicles in India and startup company Exponent Energy is also making similar efforts. Now Exponent Energy has announced a partnership with Ultigreen Propulsion Labs, a leading electric commercial vehicle manufacturer, to make rapid charging for ECVs a reality on Indian roads. Along with this, the fastest charging electric 3 wheeler has also been unveiled, which is capable of charging 0-100% battery within 15 minutes.

read this also-Royal Enfield boss Siddharth Lal unveils the Hunter 350 before launch

The Exponent enabled Ultigreen NEEV HD packs an 8.19 kWh e-pack, which is powered by the Exponent's battery. The vehicle is capable of delivering a city drive range of 80-85 kms and gets charged in 15 minutes on Exponent's e-pump network. On bringing 15-minute rapid charging to commercial vehicles for the first time, Dr. Amitabh Sharan, Founder and CEO, Ultigreen Propulsion Labs said, "At Ultigreen, we are constantly striving to push the boundaries of innovation for both vehicles and technology. .

read this also-Tork Motors owner delivers Kratos R electric bike in special style, watch video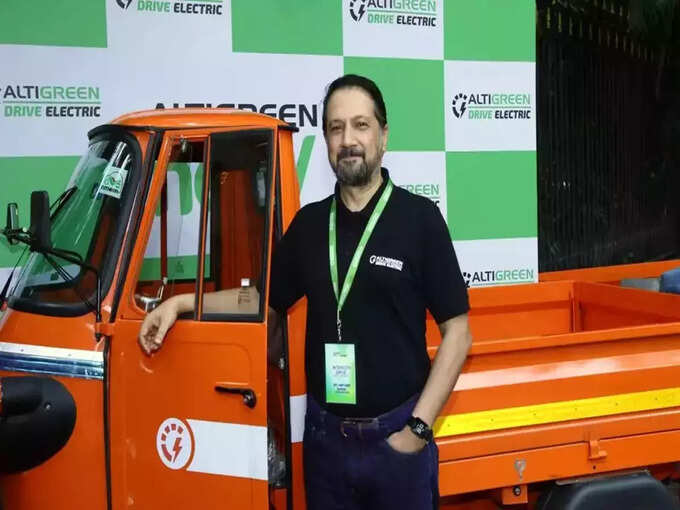 Arun Vinayak, Co-Founder and CEO, Exponent Energy, elaborated on the partnership that rapid charging facility is essential for the expansion of electric vehicles across the country. Our e-pack and e-pump enable 15 minute rapid charging and 3000 cycle life warranty. In the 18 months of development of the Exponent e-pack, we have gathered data for thousands of charging cycles (equivalent to several lakh kilometres). After 6 months of joint development and on-road testing with Ultigreen, we have been able to come up with the solution.
read this also-Two new electric scooters GT Soul and GT One launched in India, 60 Km range and prices starting from 50K

next article
After buying a car, the person sought blessings from Anand Mahindra, got this answer in return, people said Wow!
Navbharat Times News App: News of the country and the world, the condition of your city, education and business updates, the bustle of the world of film and sports, viral news and religious deeds… Get the latest news , Download NBT App
Like NBT Facebook page to stay updated with latest news
Web Title: Hindi News from Navbharat Times, TIL Network