New Delhi.
Ganga Vilas Ticket Price Route Map:
Ganga Vilas luxury cruise is being discussed the most in India these days, which Prime Minister Narendra Modi has flagged off from Varanasi on January 13 and this 'Jalmahal' floating on the rivers will reach Dibrugarh in Assam after traveling for 51 days. . But the most talked about is that the ticket fare for Ganga Vilas is Rs 13 lakh. Yes, you heard it right, in this river cruise with a fare of about 25 thousand rupees per day, luxury and comfort have been taken care of so much that tickets have been booked for it till next year.
Why is the rent of Ganga Vilas so high?
Since Ganga Vilas is a luxury river cruise, its fare has also been kept very high. Earlier, 32 foreign passengers are traveling in the fleet and all of them are from Switzerland. Ganga Vilas is well taken care of for the comfort and convenience of the travelers and has all the luxury and comfort, due to which it costs Rs 25,000 per day.
Who is the owner of Ganga Vilas?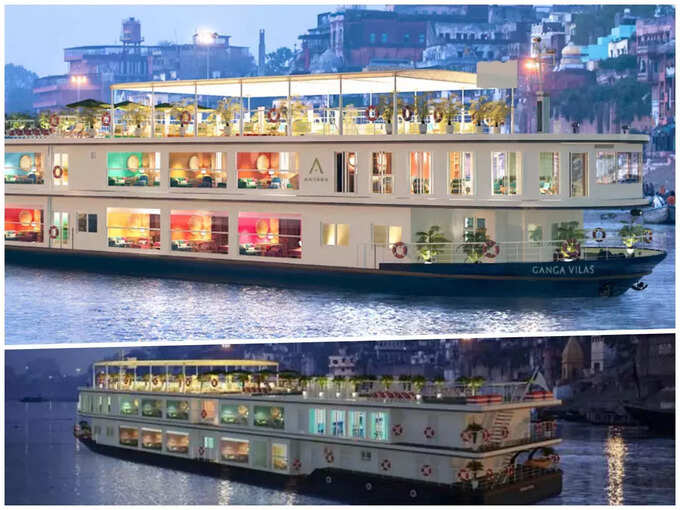 Ganga Vilas is operated by Kolkata based company Antara Luxury River Cruises, owned by Raj Singh. Launching the Ganga Vilas, PM Modi has said that it is going to become a major means of showcasing Indian rivers as well as the civilizations here. This cruise which started from Varanasi on January 13 will reach Dibrugarh on March 1, 2013.
What's special about Ganga Vilas Luxury Cruise?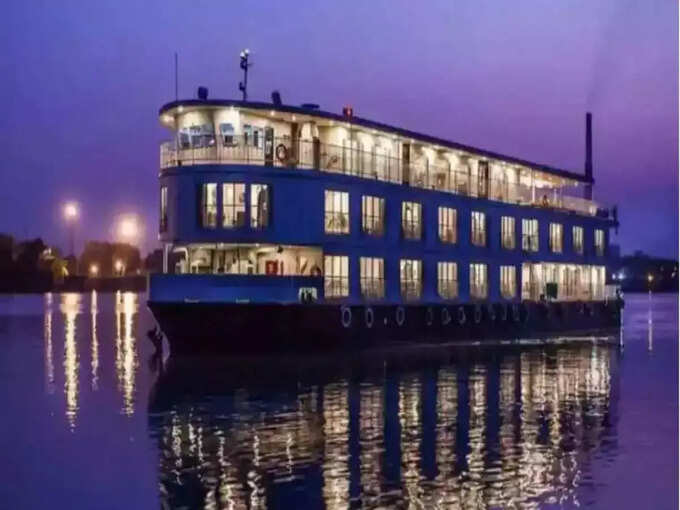 Ganga Vilas has 3 decks i.e. floors and has a passenger capacity of 36. There are a total of 18 suites in this luxury river cruise, all of which are luxury amenities. The cruise will start from the Ganges River in Varanasi, pass through a total of 27 rivers and end the journey at the Brahmaputra River in Dibrugarh, Assam.
Over 50 tourist spots and a bird's eye view of the waves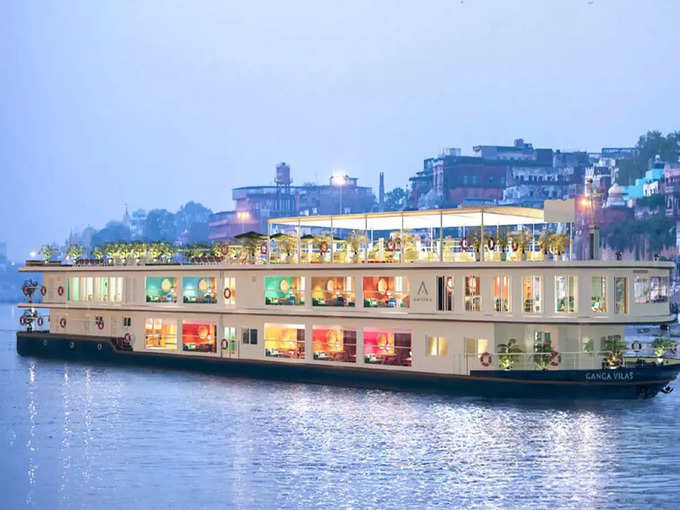 The Ganga Vilas River Cruise will pass through more than 50 tourist spots during its 51-day journey, including World Heritage Sites, National Parks, River Ghats and Bihar, Jharkhand, West Bengal, Bangladesh and Assam. Facilities like expedition, entertainment and side-seeing of the passengers are included in the ticket charge.
ganga vilas cruise service started after 2 years delay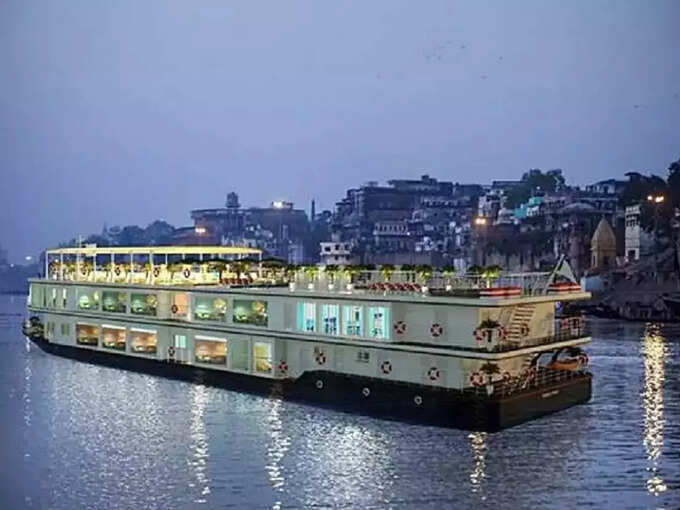 Let us tell you that the Ganga Vilas River Cruise Service was about to start in the year 2020 itself, but due to the Corona crisis, it got delayed and now it has finally started on January 13. Uttar Pradesh CM Yogi Adityanath claims that tickets for Ganga Vilas have been booked for the next 2-3 years.