New Delhi.
Bageshwar Dham Baba Dhirendra Krishna Cars:
Nowadays Bageshwar Dham Sarkar Baba Dhirendra Krishna Shastri is being discussed a lot and behind this is the questions of the faith of thousands of people as well as his new identity as 'Superstitious Baba'. Dhirendra Krishna Shastri, who describes himself as a devotee of Hanuman, is also in headlines due to his controversial statements. In the midst of all this, many people have a desire to know that how Dhirendra Krishna Shastri was finally identified as the Maharaj of Bageshwar Dham and how he came to know about the problems of the people without asking them and how he would solve them. Are? Today, apart from telling you all this, we are also going to tell about the favorite cars of Dhirendra Krishna Shastri.
Toyota Fortuner of Bageshwar Dham Maharaj
26-year-old Bageshwar Dham Maharaj Dhirendra Krishna Shastri drives Toyota's powerful SUV Fortuner. This SUV is the pride of his convoy and Dhirendra Shastri himself climbs in it. Many vehicles are deployed in Shastri's convoy for his security. Since there is a lot of crowd in their programs, in such a situation, many people keep a security cordon around them for their safety.
Dhirendra Krishna Shastri's Toyota Innova Crysta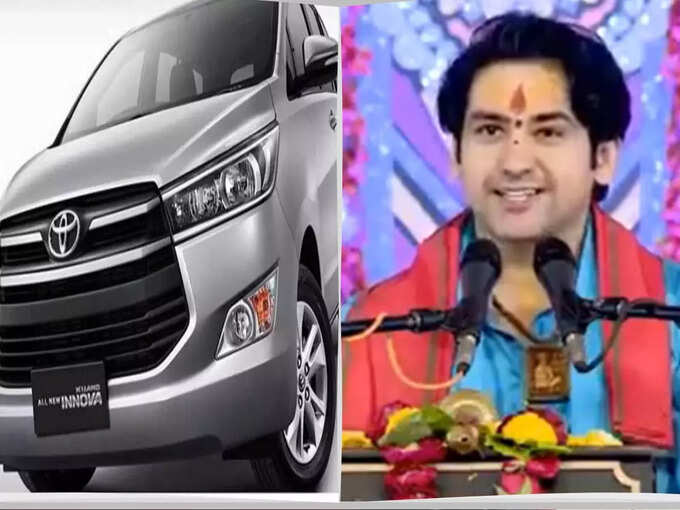 Dhirendra Krishna Shastri also owns Toyota's luxury MPV Innova Crysta and often drives in Innova Crysta. Recently Toyota Kirloskar Motor India has launched the Next Generation Innova i.e. Innova Highcross, which is equipped with better looks and features.
Tata Safari of Bageshwar Dham Maharaj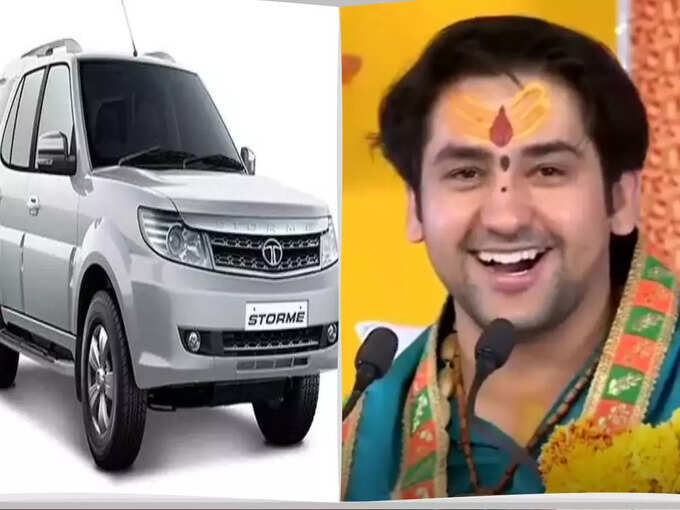 Bageshwar Dham Maharaj Dhirendra Krishna Shastri also owns Tata Safari, considered to be the most exclusive SUV of Tata Motors, which he uses to move around. This car enhances the beauty of their house.
Some special things related to the life of Bageshwar Dham Maharaj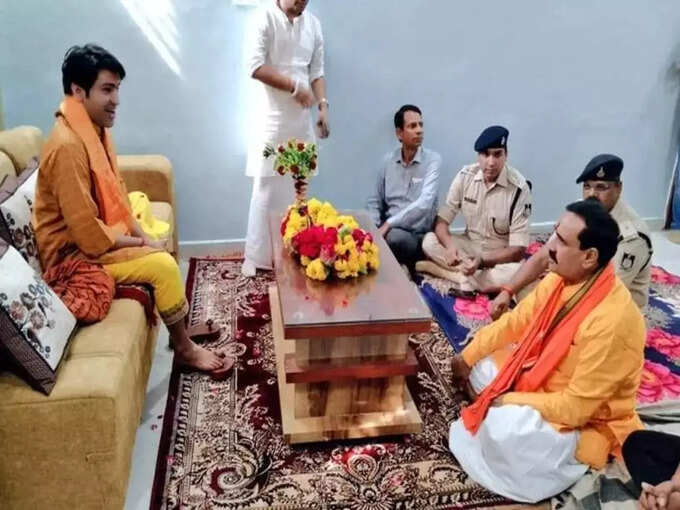 Dhirendra Krishna Shastri, popularly known as Bageshwar Dham Maharaj, was born in July 1996 in Gadha town of Chhatarpur, Madhya Pradesh. Staying in contact with Dataji Maharaj Sanyasi Baba, he developed himself as a storyteller and now his camps are held all over the country, where he propagates Sanatan Dharma. However, Dhirendra Shastri has an equal share of controversies.