Highlights
Steelbird introduces international level helmets for riders
Desi helmet company Steelbird Asia's largest helmet brand
Steelbird helmet has a special place in terms of looks and features
New Delhi.
With the helmet industry expanding rapidly in India and riders now focusing on good quality helmets, different companies have also come up with good quality and good looking helmets keeping in mind their convenience. In the midst of increasing competition, the popular company Steelbird has been gaining popularity among the customers. In fact, Steelbird has produced a wide range of helmets, so that everyone can buy a helmet to suit their style. The year 2021 is coming to an end, so today let us tell you what are the 5 special helmets launched by Steelbird, Asia's largest helmet manufacturer?
read this also-Eyes on these cool cars to be launched next year, know how many electric cars in the list?
Steelbird Blower Helmets: Dual Certification – ECE 22.05 and IS: 4151
Steelbird's new Blower POD open-face helmet has a retro-style vintage flair, specially designed for the riders. This helmet is very light in weight and strong. The price MRP of Baloar POD starts at Rs 9,079 and goes up to Rs 9379. The helmets are available in 6 colors and sizes ranging from XS (Extra Small) to Large.
steelbird brat helmet
The Steelbird Brat Helmet is made from engineering-grade virgin plastic, with a high-impact thermoplastic shell for enhanced protection. The inner fabric of the helmet keeps the rider fresh in summers and even during long rides. The Brat helmet meets both European and Indian safety standards and comes with ECE 22.05 and IS 4151:2015 certification. Its price is Rs 5,149.
read this also-10 motorcycles of these companies including Hero, Honda with good mileage in less than 80 thousand are good for daily use
steelbird real helmet
The Real Helmet from Steelbird comes with an inner sunshield, which uses a high-impact thermoplastic shell for enhanced protection. It also has a quick-release chin strap buckle. Its price is Rs 6,629. On the other hand, the Steelbird pilot helmet comes with an impressive inner sunshield. The helmet meets both European and Indian safety standards. It is priced at Rs 8,099 and the helmet is available in various color options and sizes from XS to XL.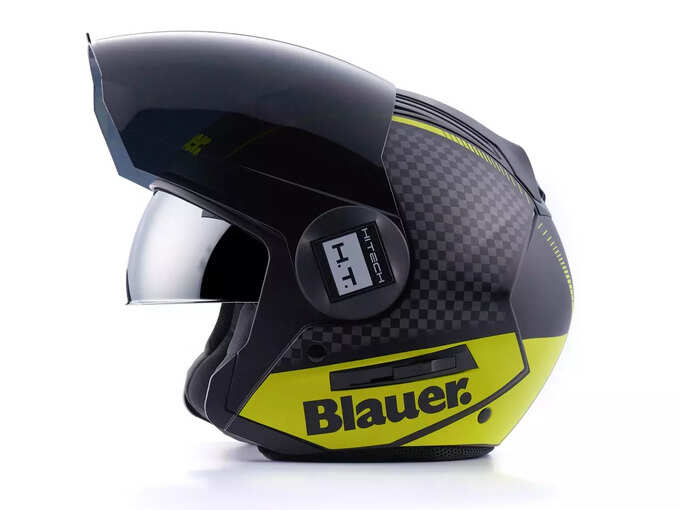 2. Steelbird SA-5 DOT Racing Spirit Helmet: Dual Certification DOT and BIS
The Steelbird SA-5 DOT Helmet is equipped with a host of features and comes with dual certification. They are DOT and BIS certified and conform to FMVSS No. 218 and IS 4151:2015 norms respectively. Equipped with advanced elements and convenient features, these helmets are claimed to be ideal for long rides. Their price is Rs 4,199.
read this also-Check prices of all variants, including the cheapest Maruti Dzire, mileage up to 24 kmpl
3. Steelbird SA-2 Helmet
Steelbird has launched the SA-2 helmet which is equipped with comfort and hygiene elements. Washable interior padding and cheek pads for advanced airflow ventilation system and multiple air vents ensure a comfortable ride during long hours of riding. The helmet is priced at Rs 3,849 and is available in multiple color options and sizes M to XL.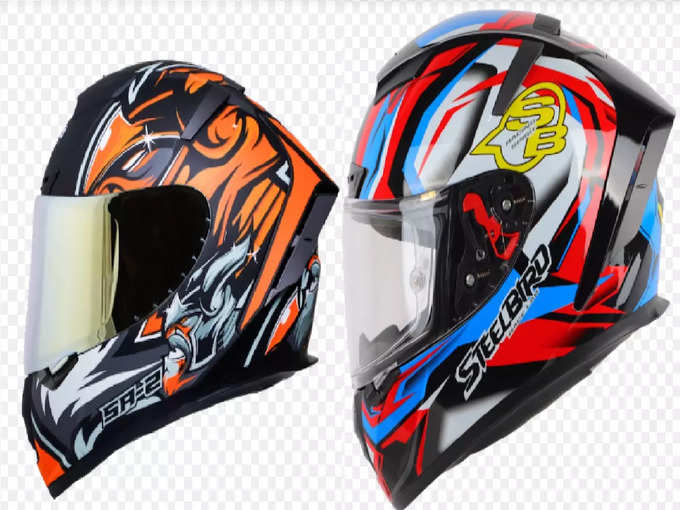 4. Steelbird SB-40 Vintage
The Steelbird SB-40 Vintage Helmet is specially designed for cruiser bike riders. The stylish interiors and specially designed logo make it the best in its segment. The helmet is priced at Rs 2,139 and is available in multiple color options as well as sizes M to XL.
read this also-If you want a cheap and good electric scooter, then check out EVs with great looks and battery range from the Komaki brand
5. Steelbirdkukka K-2
Keeping the comfort in mind, Steelbird has launched the Kukka K-2 Helmet, which is ideal for long distance travellers. Other highlights of the model are covers for extended cheek pads and metal buckles. The price of this model is Rs 1,999. The helmet is available in multiple color options and is available in sizes M to XL.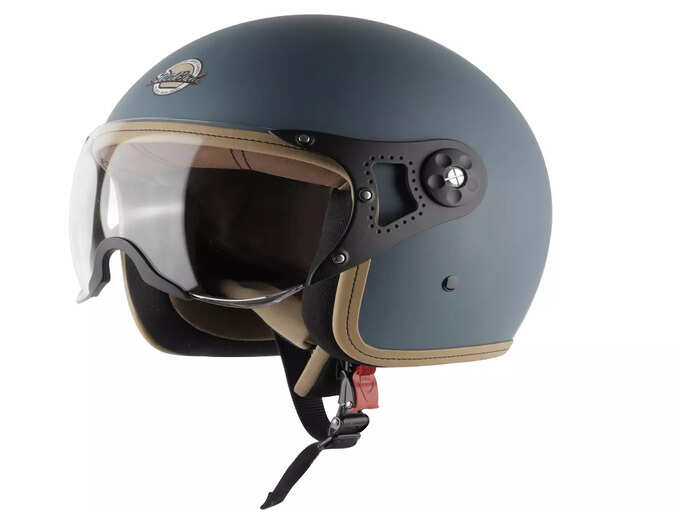 Increase in sales and demand for helmets: Rajeev Kapoor
Rajeev Kapoor, MD, Steelbird Group, says that the year 2022 marks a promising future for the helmet industry and its major players. Two wheelers being the most convenient mode of riding in India have also increased the sales and demand for helmets. Now bikers have started considering helmets necessary for riding behind them as well, which is benefiting the industry in a big way. India being the largest two wheeler market in the world is also the largest market for scooters and motorcycle helmets. 20 million two-wheelers and over 250 million two-wheelers are sold annually on Indian roads. Hence the Indian helmet market is the largest market in the world.
.