New Delhi.
Ignyte IGN 7 ECE 22.06 Helmet Price Features: Homegrown premium helmet and riding gear manufacturer Ignite has launched a new helmet IGN-7 ECE 22.06, which is the only Made in India helmet certified by the Economic Commission for Europe (ECE) 22.06 homologation. The most important thing about this new helmet model of Ignite is that it is the first helmet made in India by an Indian brand, which conforms to the ESE 22.06 homologation standard. It also features the NACA air flow system, which is used in aircraft and super cars.

see price
IGN-7 ECE 22.06 Helmet in Monocolor starts at Rs.6199. Along with this, the decal variant is available in sizes MRP Rs 6499, Medium (580 mm), Large (600 mm) and XL (610 mm). Now talking about the features of this premium Ignite helmet, it has double NACA inlets on top of the shield, which are helpful in letting a large amount of air inside the helmet and freshen and de-humidify its interior. In addition, the NACA outlet at the rear of this new helmet helps in the rapid release of air inside with little or no frictional friction.

Loads of safety features
Coming to the safety features of IGN-7 ECE 22.06 Helmet, it is strongly built with 9 parts EPS, which combines multiple layers in EPS with multiple densities to provide ultimate protection to the rider against impact. All round protection with cheek and chin guard EPS makes this a sturdy helmet with protection across multiple impact points. The previous existing ECE 22.05 standard had 5 impact points on which the tests were conducted, whereas in 22.06 they have been increased to 18. Another special feature of this helmet is that this helmet has factory fitted Pinlock 70 anti-fog lens with better coverage on the visor. The visor in IGN-7 ECE 22.06 is also ECE 22.06 certified. This helmet is designed by the Italian design team and a lot of research and development and tests have been done.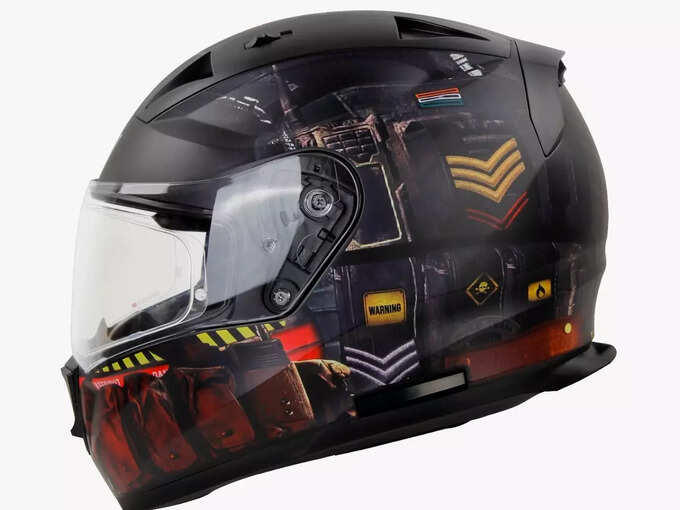 All the tests done in the lab of IGN-7 ECE 22.06 Helmet are as per International Standards. This IGN-7 ECE 22.06 helmet comes with E3 22.06 certification, which means it is certified by Italy's Ministry of Infrastructure and Sustainable Mobility. E3 is the strongest of certifications among all European commissions, as their representative visits the helmet plant and accredits after testing the plant as well as the production. Despite being a self-certified standard for DOT FMVSS No. 218 certification, the helmet is sent to a third party lab in the United States of America to ensure that the helmet meets all the prescribed standards. The IGN-7 is basically the brainchild of Kashish Kapoor, director of Ignite Helmets. We are thrilled to introduce the IGN-7 ECE 22.06 helmet, which not only meets all international safety standards, but is also a technological marvel, as it makes use of the finest NACA duct technology, says Kashish Kapoor .