New Delhi, Ankit Dubey. About a year ago, Hyundai introduced its iONIQ 5 electric car, which is a global model. This vehicle was eagerly awaited in India but during the recently held Auto Expo 2023, the company launched it at a price of Rs 44.95 lakh (ex-showroom). Now you must be wondering how the price is so affordable? While the price of Kia EV6 is Rs 60.95 lakh (ex-showroom). Actually, KIA EV6 and Hyundai iONIQ 5 are built on the same platform i.e. E-GMP (Electric-Global Modular Platform). Among these, the KIA EV6 comes as a Completely Built Unit (CBU) while the Hyundai iONIQ 5 comes as a Completely Knocked Unit (CKD). For this reason, you can directly see its advantage in the prices of iONIQ 5.

Looks and Design
You have understood the maths of the prices, but now if we talk about the looks and design, then Hyundai is calling its iONIQ 5 as an SUV but we are seeing it as a crossover vehicle. Means SUV from height and sedan from length. You get a wheelbase of 3000 mm, which is more than the KIA EV6 built on the same platform. The overall look of the vehicle looks futuristic. You get to see the use of parametric pixel design on the headlights, alloy wheels and taillights. The design of the 20 inch big wheels and rear profile will also be liked a lot.

Interior & Features
Talking about the interior of Hyundai iONIQ 5, here you will get to see a lot of use of premium dark pebble grey. Not only this, the material used by the company in the interior is quite eco-friendly and has taken a step forward in consolidating the protection of the environment. As such, the leather company has eco-processed, fabric made with recycled plastics. Not only this, sugarcane and corn components have been used on the headlining and carpet.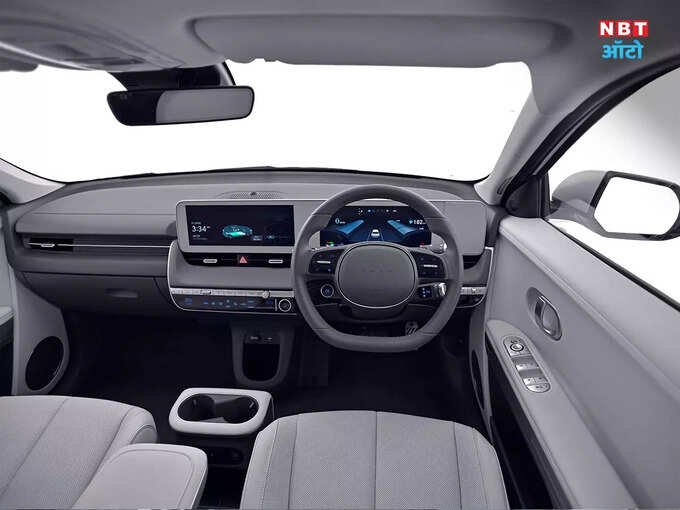 The dashboard is great and the 12.3-inch dual screens are easy to use. It is built on a completely electric platform, so due to this you also get a lot of space in it. You can also adjust the center console back and forth. Due to the flat floor, you can easily go from one seat to another sitting in the car itself. Zero gravity function is available in the seats i.e. you can make a bed by adjusting the front seats. Not only this, you also get heated and cooling function on these seats.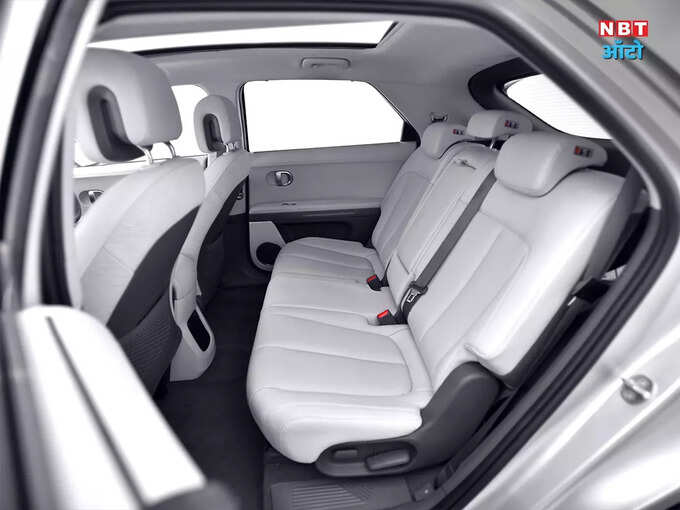 Coming to the rear seats, you get a lot of space here. You get a wheelbase of 3000 mm, due to which you do not have any problem in legroom, headroom and shoulder room. Side curtains are also available on the windows. There is a lot of space on the doors as well. Three people can sit easily in the back. You do not get a sunroof in the car, a vision roof has been given which works as a moon roof. Bose's surround sound system with 8-speakers has been given. One more thing that I found bad, you do not get Type C USB port anywhere in such a premium car.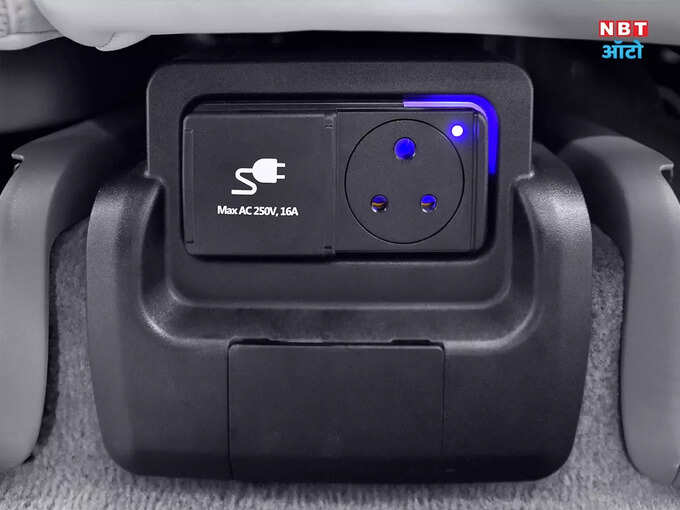 However, one thing I really liked was the 16A socket for the middle passenger on the rear seat. From where you can charge your laptop. Talking about the boot space, you get 528 liters of space and also the front bonnet i.e. frunk also gets about 52 liters of storage space.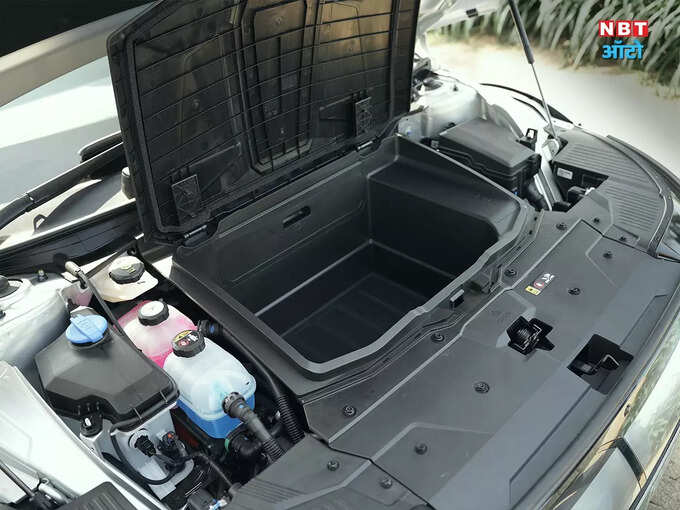 safety features
In terms of safety in Hyundai iONIQ 5, 21 features of ADAS level 2 have been given. Not only this, more than 60 features are also available in Intelligent Technology i.e. BlueLink Connected Features. The rest of the vehicle gets features like 6 airbags, virtual engine sound, 360 degree parking camera, blind spot mirror and electric parking.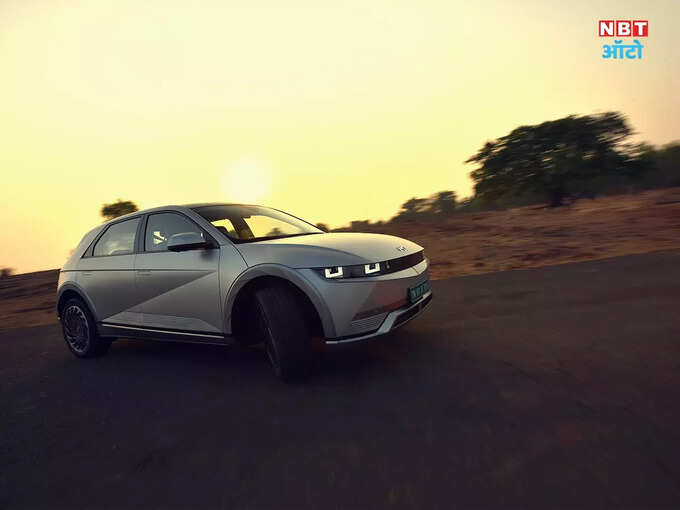 Battery and Performance
The Hyundai iONIQ 5 is powered by a 72.6 kWh lithium-ion battery pack that, combined with an electric motor, produces 217 PS of power and 350 Nm of torque. It takes 7.6 seconds to accelerate from 0 to 100 kmph. The car looks really dashing when on sports mode. Although the power with all-wheel drive will not be seen, but this much power is also enough if you like to drive decently. Three drive modes – Eco, Normal and Sport are available and the steering input of the car is also tremendous on all three modes. You also get levels of the regenerative braking system, which you can adjust with the help of paddle shifters. The car may look very big from outside and inside but it looks very easy to drive. The ride quality is good, but if you drive on bumpy roads at high speed, then there is definitely a slight jerk. However, there is not much body roll in the vehicle at high speeds and sharp turns. You also get to see tremendous braking performance.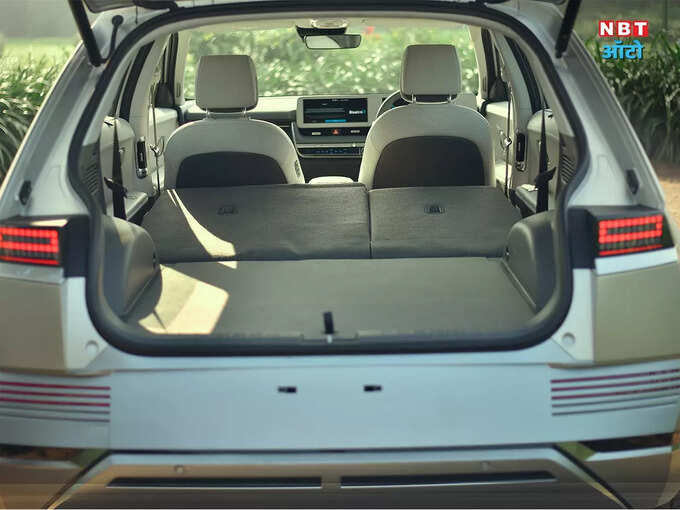 Range and Charging Time
According to the company, the Hyundai iONIQ 5 offers a range of up to 631 km on a single charge. Although, we did not do the range test but still it will easily give you a range of 400 or 420 km. If you charge the car with 11 KW AC fast charger, then it will be fully charged in 7 hours. Whereas, if you charge through 180 KW, then it will take 18 minutes to charge the vehicle from 10 to 80%.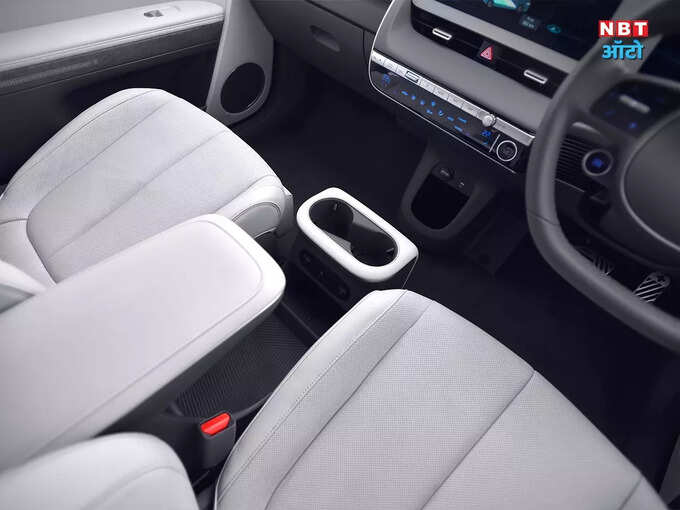 Many advantages of vehicle to load system
Vehicle to load function is available in Hyundai iONIQ 5. That is, you can use other vehicles and home appliances through an adapter in the car.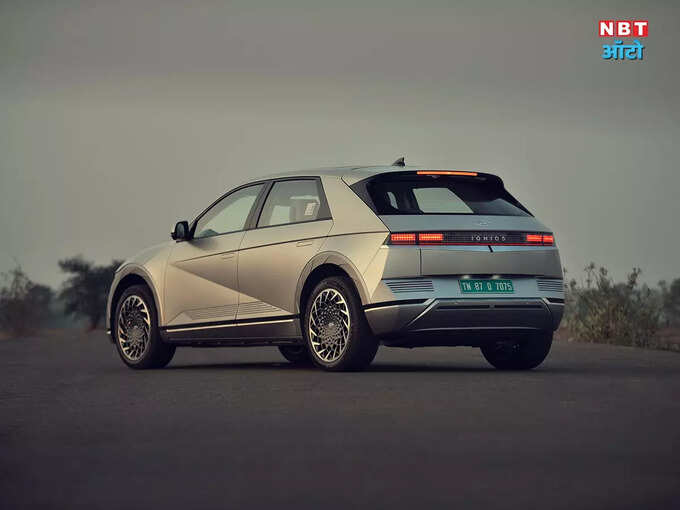 our verdict
The price and features with which Hyundai iONIQ 5 has been launched in the Indian market, there is no other vehicle in competition with iONIQ at this price. KIA is EV6 but it is Rs 16 lakh costlier than Ionic. The features in the vehicle are good, you get a good range and you do not find any problem in the performance. However, it would have been a bit better if the company had given an option of all-wheel drive.