New Delhi.
Naseer Khan Hyderabad Luxury Car Collections:
When it comes to the lovers of luxury cars in India, there are discussions about big businessmen, celebrities and cricketers as well as thousands of rich people, but among all this, Hyderabad's entrepreneur and businessman Naseer Khan has a different identity. Yes, Naseer's name tops the list of luxury car enthusiasts and this Christmas he has shown a glimpse of his new garage and all his cars. Naseer owns luxury cars from companies including Rolls Royce Cullinan Black, Lamborghini, Lamborghini Urus, Ford Mustang, Ferrari, Mercedes Benz G-Class and GMC and superbikes like Ducati Panigale V4 among others. Let us take a look at Naseer Khan's new garage and his car collection. (Photo Credit- Naseer Khan Instagram)
Naseer Khan's Rolls Royce Cullinan Black Badge
Among the most expensive cars of Naseer Khan is Rolls Royce's luxurious car Rolls-Royce Black Badge Cullinan, whose on-road price is more than Rs 9 crore. This luxury car is owned by only a few people in India and it also has Hyderabad's nobleman Naseer.
Naseer Khan Lamborghini Huracan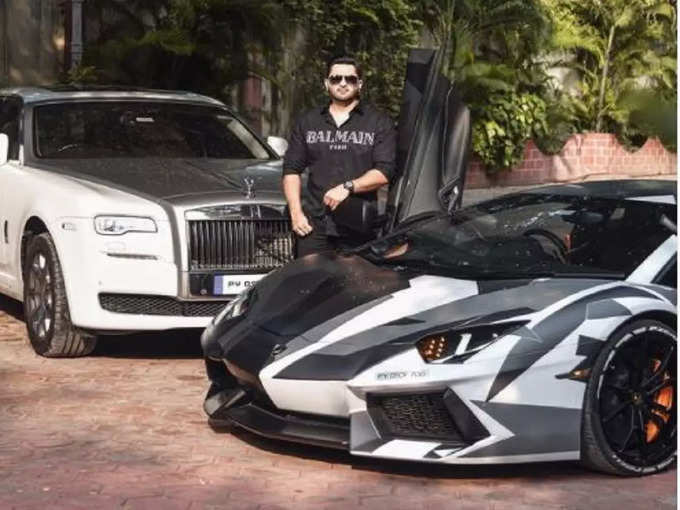 Super luxury car maker Lamborghini's Huracan also graces Naseer Khan's garage. The cost of this supercar is more than Rs 5 crore. Naseer is often seen with his Lamborghini Huracan.
Naseer Khan Lamborghini Urus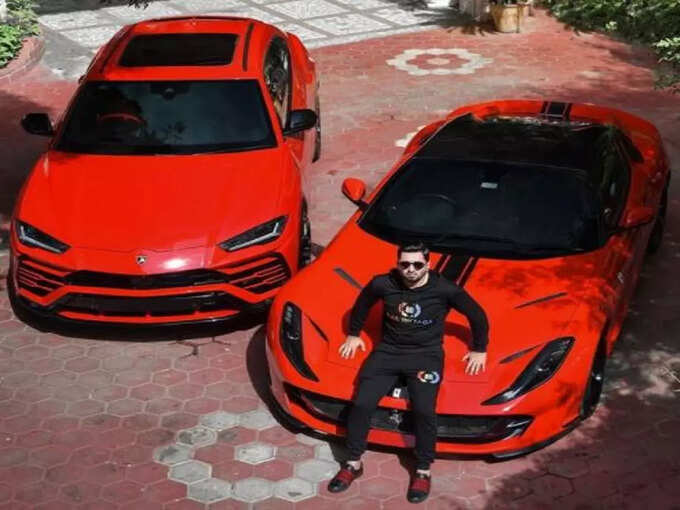 Hyderabad's young businessman Naseer Khan also owns a Lamborghini Urus, which is worth more than Rs 3 crore. Naseer Khan's cars are often seen in Indian films and Naseer is also often seen with his cars.
Naseer Khan Lamborghini Aventador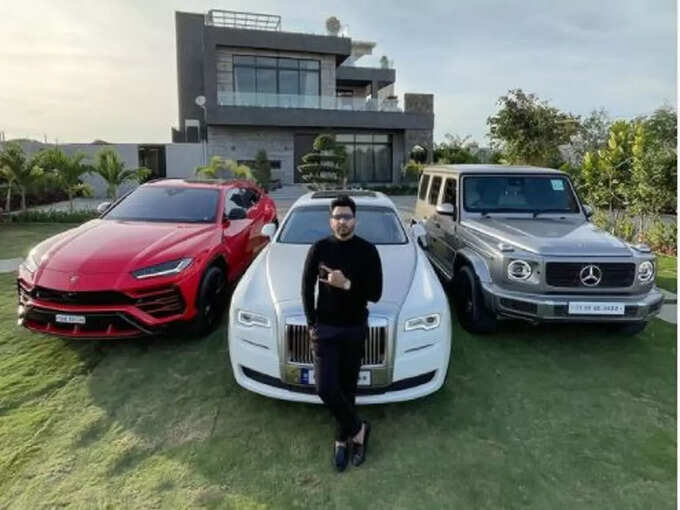 There is also Lamborghini's supercar Lamborghini Aventador in Naseer Khan's luxury car collection, which is priced at Rs 6.25 crore. Naseer has recently got his garage designed, which is quite spectacular to see.
Naseer Khan Ferrari 812 and Ferrari 488 Supercars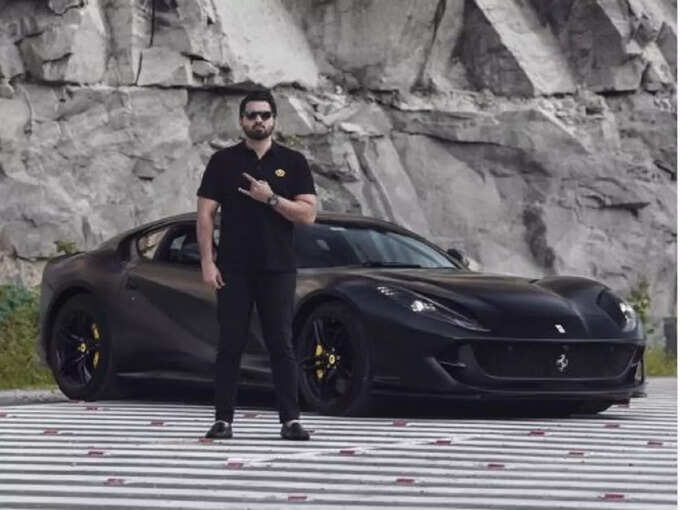 Speed ​​junkie Naseer Khan also owns a Ferrari 812 supercar, which costs more than Rs 5.2 crore. He also owns a Ferrari 488, which costs around Rs 4 crore.
Naseer Khan Ford Mustang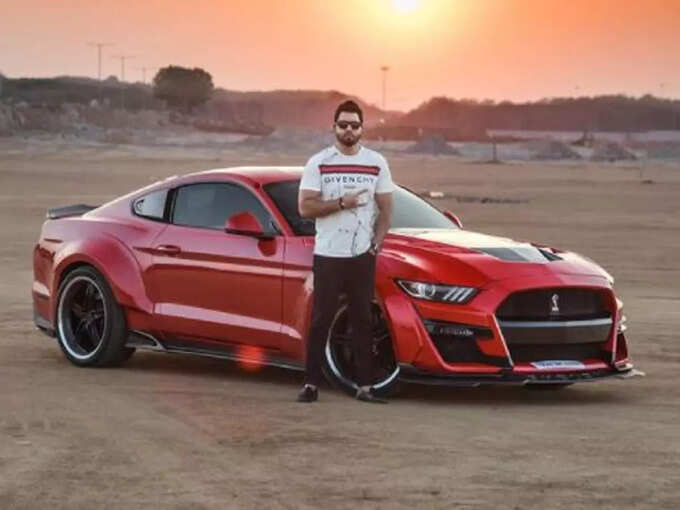 In Naseer Khan's garage, there is also Ford Mustang, a fun car of Ford Motors, which costs around Rs 75 lakh. This Ford car is also owned by sportspersons and celebrities.
Naseer Khan GMC Sierra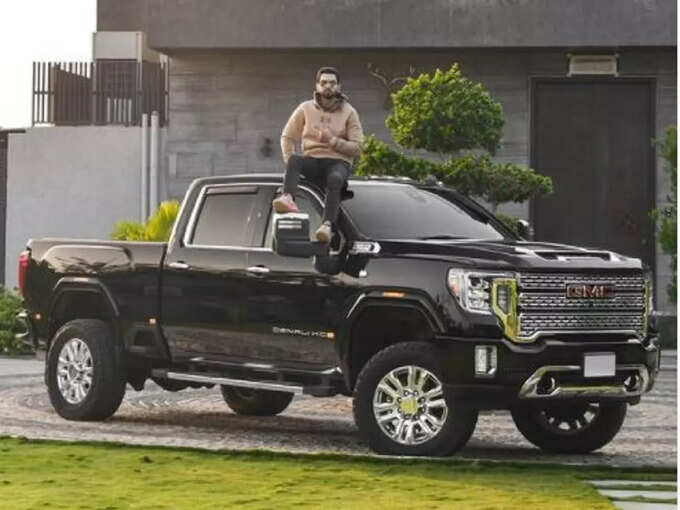 Hyderabad-based Young Entrepreneur Naseer Khan also owns a GMC Sierra SUV, which costs around Rs 50 lakh. This car is not sold in India and it is imported, after which it becomes more expensive.
Naseer Khan Mercedes Benz AMG G63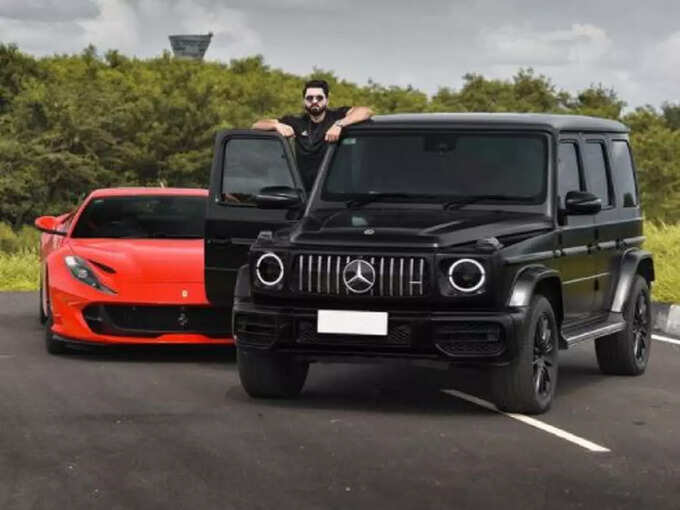 There is also a Mercedes-Benz AMG G 63 SUV in Naseer Khan's luxury car collection, which costs around Rs 2.5 crore. Naseer also owns a Mercedes-Benz G-Class, which costs around 1.7 crores.
.