New Delhi, Ankit Dubey,
Lexus NX 350h has arrived in India in the second generation avatar and if seen, it was launched internationally in the year 2014 in the first generation avatar and it had the power to shake the SUV foundations of car companies like BMW, Mercedes. It is also the best selling model in many markets. Only the NX 350h has been launched in India, but internationally there is also an NX450+ variant which is in a plug-in hybrid avatar. Earlier NX 300h was present in India. In today's article, we are going to do a detailed review of the new 2022 Lexus NX 350h for you, after which you will get to know about this hybrid vehicle better.

- Advertisement -
- Advertisement -
- Advertisement -
Design and Dimensions
First of all, when we talk about the design and dimensions, then many changes have been made in the Lexus NX. The headlights have been kept slim and angular, but with single units. Whereas in the old vehicle, you were getting to see DRLs with the split set-up. The large signature Lexus spindle grille is visible. The chrome surround found on the grille has been replaced with a black one and it also gets a new U-shaped pattern. You can see the low-mounted fog lights which look quite angular and they are projectors. Most notably, the NX 350h has grown in size and measures 4660 mm in length, 1670 mm in height, and 1865 mm in width. The wheelbase has increased to 2690 mm and the ground clearance has also increased to 195 mm. Its direct impact is visible on the road-appearance of this vehicle.
From the side, the shoulder lines run along the entire length of the vehicle. Two alloy patterns have been used in this and you can see the 20-inch wheels here. All the angular elements in the rear profile remain the same but the major difference lies in the design of the tail-light unit.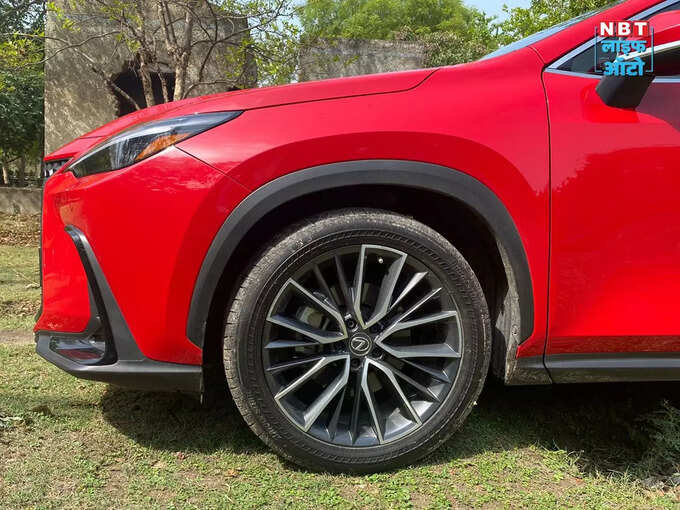 The Lexus NX350h comes in three variants Exquisite, Luxury Sporty F-Sport. Coming to the top trim, it gets special fender emblems and fender arch moldings with black mirrors and roof rails. 3-i bi-beam LED headlamps, LED rear combination lamps and 20-inch wheels are standard on the vehicle.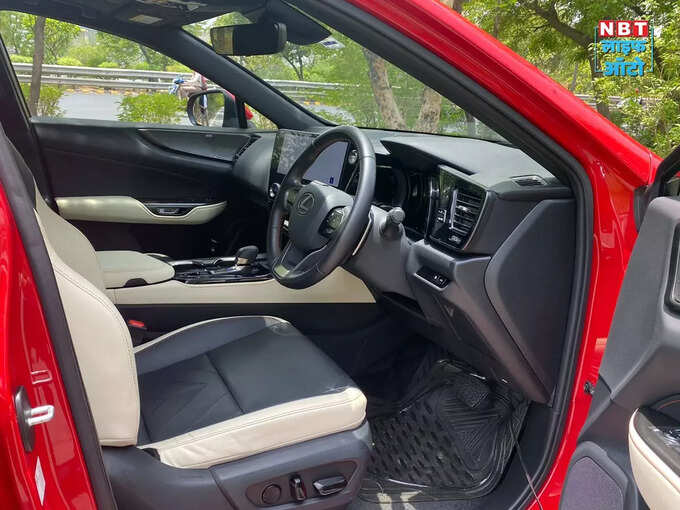 What were the changes in the interior?Coming to the interior, the big question now is, what changes have been made in the vehicle? But let me tell you one thing, in this you get almost all the features that you are getting globally. The cabin is completely different and the party piece of this vehicle is the 14-inch touchscreen infotainment system, which is standard in the car and it is a slight tilt towards the driver, which makes it very easy to use. Now you get Apple CarPlay and Android Auto in this infotainment system. However, it does not have wireless CarPlay connectivity, which I feel should have been given in this luxury car. The instrument cluster is completely digital and you get to see a lot of information in it. Head up display (HUD) is also available in which you get to see many multiple views and you can also customize it. The company has given buttons on the steering wheel, which look a bit old school type. Could have been made a little more premium here.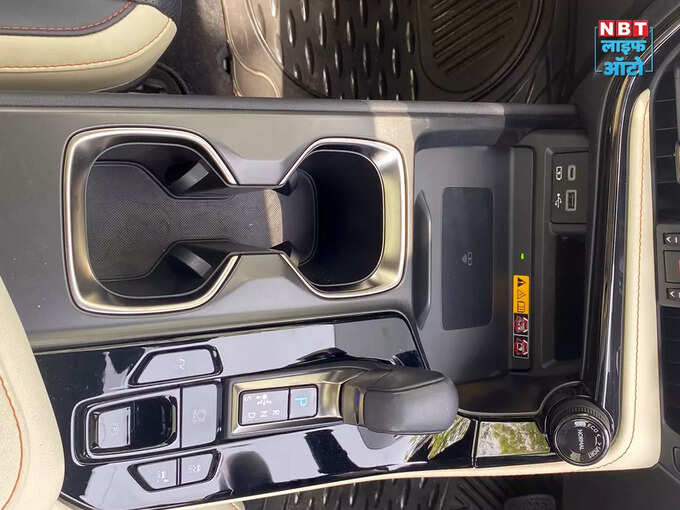 Apart from this, you also get a wireless charger which can be moved and there is an underneath space. In a luxury car, of course, you get a bigger, more powerful 1800-watt sound system from Marque Levinson with 17 speakers, whose music quality is great. And of course, you can now open the panoramic sunroof, which you could not before. You also get a 360-degree view camera and heated steering in the top two trims, while ventilated and memory front seats with head up display and navigation are standard on the car.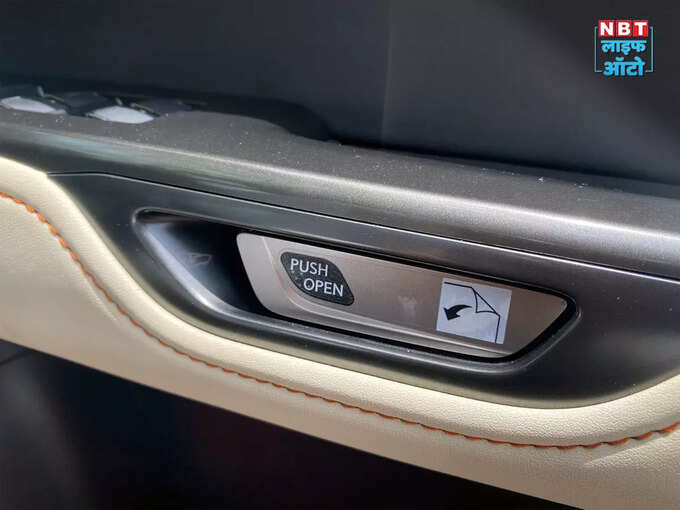 The most important thing in this vehicle is that you have been given an electrically operated unit to open, close the door handles which are both from outside and inside. Apart from this, you have been given dual zone climate control, ambient lighting, powered front seats with memory function and some handy storage options in the vehicle.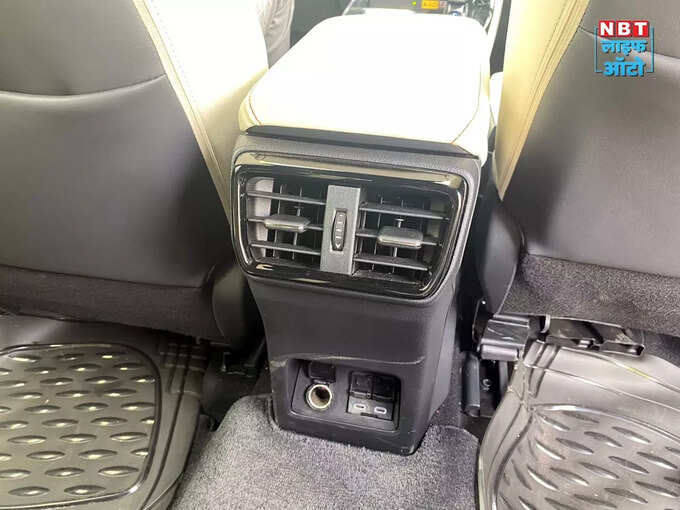 Coming to the rear seats, there are fold-down armrests, twin Type C-USB ports and rear AC vents as features. Temperature and blower speed control is not given here for AC. Talking about the comfort of the seats, there is enough leg and head room here, but it can be a problem for tall persons.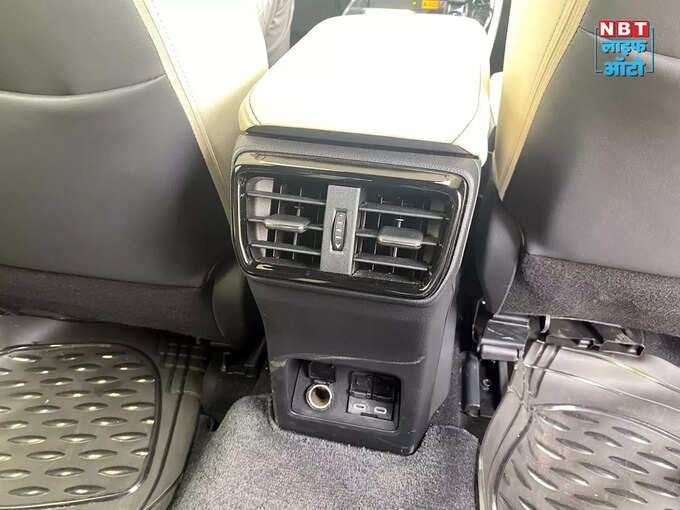 Overall, according to the way the car looks big from outside, you do not get space according to that from inside. The boot space is also not class leading, but it gets 520 liters of space and if you drop the rear seats in 60:40, you will get a boot space of 1,411 liters.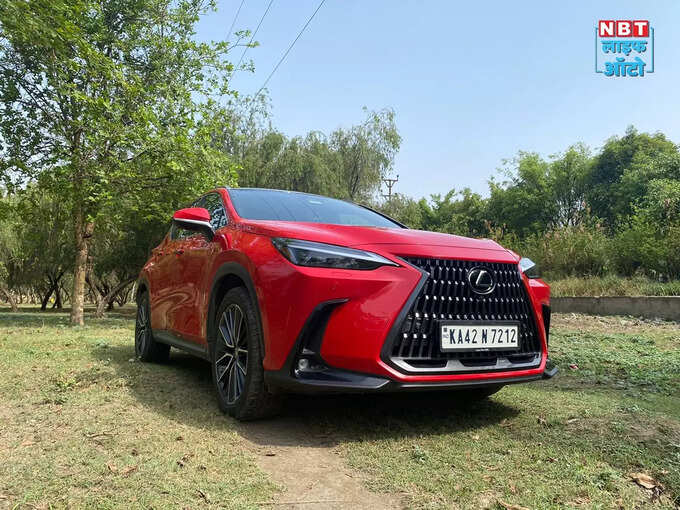 Engine and performanceGlobally, you get plug-in hybrid models along with pure petrol in the NX, but in India only the hybrid model has been launched. It gets a fourth-generation large-capacity hybrid system that comes standard with an all-wheel drive system. In this you get a new 2.5 liter petrol engine, which gives power of 187 bhp at 6,000 rpm, but if there is a hybrid system, then it also has a 259 volt battery which together with the petrol engine generates power of up to 240 bhp. Is. Torque of 239 Nm is available at 4300 – 4500 rpm. The engine works with a CVT transmission. This is a self charging hybrid. That is, no plug is needed to put the battery of this vehicle on charge. The car charges automatically on the go. This is a strong hybrid. You get to know clearly. If you drive there then the electric power seems to be working. Now if you run it only on electric mode, then you will get the range only up to 4-5 kilometers, but the mileage is quite tremendous. Lexus says that it gives a mileage of around 16.9 kmpl and according to the real world condition, we have shown the mileage to be quite good.
Power and torque outputs have increased by about 20 percent with this 4-cylinder motor as compared to the old model and the car is also much faster. It takes 7.7 seconds to accelerate from 0 to 100 kmph, which is compared to the old model. 16 percent faster. Three driving modes – Eco, Normal and Sport are available and the driving behavior of the vehicle changes completely on all three modes. If you want fun-to-drive, then you also get paddle shifters for this.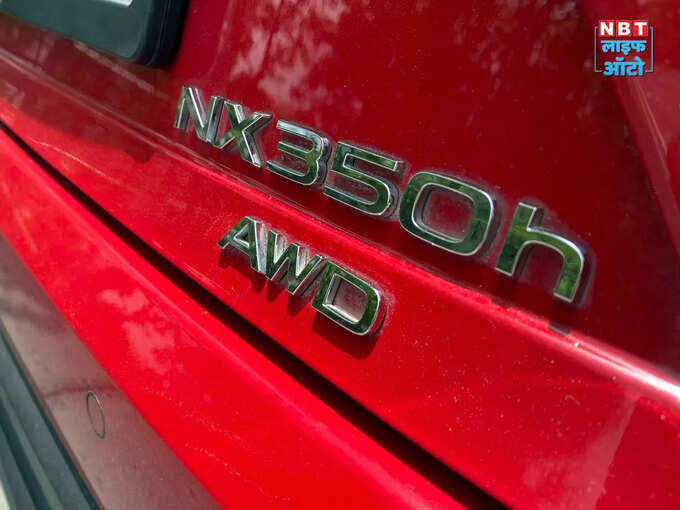 Now if we talk about this CVT transmission where I am a little disappointed, it works fine if you like to drive decent, but if you want to fill it with high speed then it seems to work just as fast does not give If you increase the rpm, then the audio level of the engine also increases, which you can hear clearly in the vehicle, but if you are driving at a certain speed then the cabin feels quite quiet.
The ride quality is excellent, giving you an absolutely comfortable ride experience. The suspension does its job very well. The center gravity of the new crossover is also low, which is why you get better handling and the vehicle inspires your confidence even in fast mode.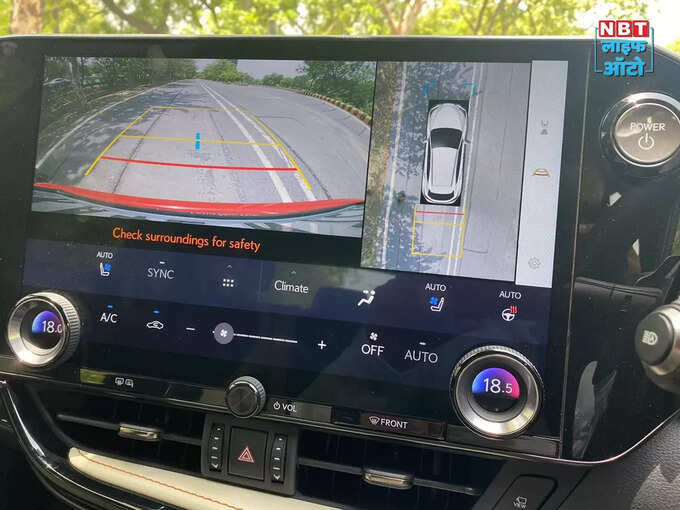 Safety FeaturesTalking about safety, the new Lexus NX 350h has got the highest 5 star rating in Euro NCAP and Lexus safety system has also arrived in India with this new car. That is, now you get features like Lane Tracing Assist, Lane Departure Assist and Rear Cross Traffic Alert. However, the company has not given automatic emergency braking feature in it, while it is given in the coming NX 350h in the US. Apart from this, 8 airbags have been given standard in it.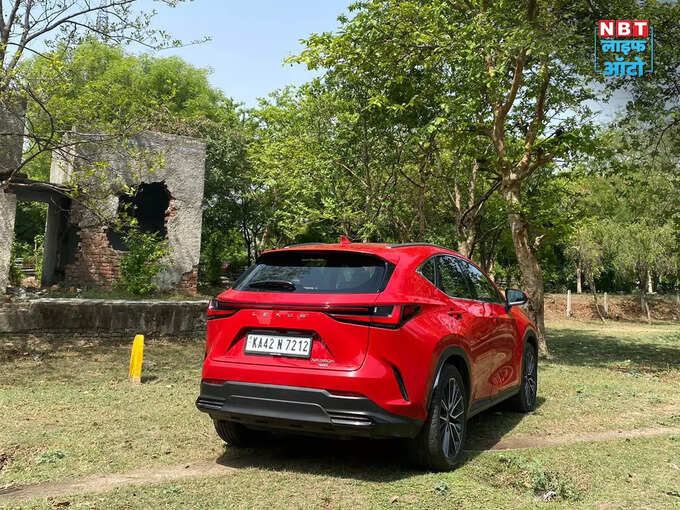 our decisionNX is being brought to the Indian market through CBU. For this reason, its price ranges from Rs 64.90 lakh to Rs 71.90 lakh (ex-showroom), which is proving to be a bit expensive than the German Rivals. Now if seen, it is also expensive than the German car because it is a strong hybrid, while the Volvo XC60 also comes in this segment which comes with only mild-hybrid technology. So now let's talk about which people should buy this car. If you want a punchy, flamboyant and good interior space in this segment, then this vehicle is not for you at all. But, if you want great mileage, comfortable drive and exclusivity, then the NX 350h is for you.